:-) ZAUFANA / TRUSTED / DE CONFIANCE :-)
100 % Satisfaction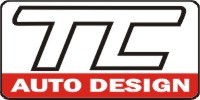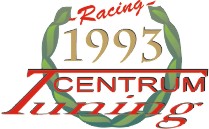 Firma Tuning Centrum Adam Jaryszek istnieje od 1993 roku, specjalizuje się w zakresie produkcji, design'u i stylizacji elementów tuningu optycznego z kompozytów poliestrowo-szklanych i carbon na najwyższym poziomie technologicznym i jakościowym. Kompozyt poliestrowo-szklany to materiał z którego wykonywane są najbardziej zaawansowane technologicznie konstrukcje: jachty, szybowce, elementy samolotów. Każdy prototyp naszego wyrobu został sprawdzony pod względem spasowania i funkcjonalności. Prowadzimy sprzedaż wysyłkową na terenie całej Europy i swiata, z dostawami "door to door" za pośrednictwem renomowanej firmy kurierskiej UPS, DPD. Akceptujemy płatności Paypal.
Jesteśmy producentem: zderzaków, spoilerów, nakładek progowych i wielu innych elementów karoserii.
Wykonujemy naprawy elementów z laminatu, żywicy i kompozytów
- zderzaki
- osłony maszyn rolniczych
- spoilery
- obudowy maszyn
- elementy łódek
Naprawiamy duże ubytki i drobne pęknięcia. Dorabiamy brakujące elementy. Wystawiamy faktury VAT. Nie wykonujemy usług lakierniczych.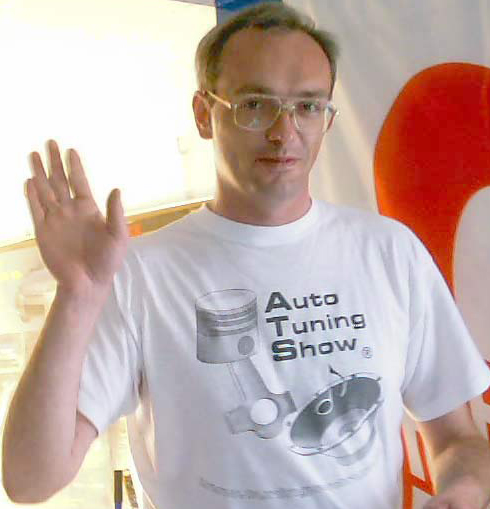 Tuning Centrum to nie tylko sklep internetowy shop-cartuning.com i platforma tuning-zone.eu, oraz docelowo katalog spojler.pl to firma działąjąca kompleksowo przy tuningu optycznym i nie tylko, niektóre efekty naszych prac prezentujemy w naszej GALERII, co o nas pisała prasa branżowa można przeczytać w dziale PRASA, a że piękno jest zawsze związane z tuningiem, tutaj jest na to dowód, Asia - dziewczyna Tuning Centrum - została MISS TUNING POLSKA 2004 - foto K. Gula (R)
Zapraszamy do naszego sklepu tuningowego on-line i zapoznanie się z naszą ofertą produktów. Zawsze jak masz wątpliwość, zadaj nam pytanie - PRACUJEMY DLA CIEBIE. Gwarantujemy profesionalną i szybką obsługę, a wysokie zapasy magazynowe, gwarantują błyskawiczną wysyłkę, dostawy są realizowane bezpośrednio z magazynu producenta, co gwarantuje najniższą możliwą cenę dla naszego klienta, z jednoczesną pełną obsługą informacyjną, technologiczną i logistyczną.
Nasz program produkcyjny i handlowy obejmuje: body kit, wide body kit, zderzaki tuningowe, spoilery progowe, spoilery pokrywy bagażnika i spoilery dachowe, lotki, brewki na reflektory, spoilery zderzaka, pakiety stylizacyjne, spoilery tuningowe, spoilery tuning, i dużo, dużo ... innych artykułów jak car body parts do DRIFT i sportu samochodowego, a nawet posiadamy spoilery naszej produkcji do kosiarek ogrodniczych - widzieliście je napewno w trakcie relacji z wyścigów kosiarek do trawy w TV.
KUPUJ U PRODUCENTA bez pośredników ! BUY FROM THE MANUFACTURER without intermediaries!
MAMY WSZYSTKO DO TUNINGU i STYLIZACJI POJAZDÓW.

REJESTRACJA W SKLEPIE JEST DARMOWA
FREE REGISTRATION
Wykonujemy projekty stylizacyjne według powierzonych materiałów, oraz wykonujemy cykl produkcyjny z powierzonych wzorów, form na zasadzie wyłączności.
Kontakt:
e-mail: tuning_centrum@poczta.onet.pl (contact to us on www.tuning-zone.eu)
GSM: +48 889091198 (PL, D, ENG, RUS) , pn-pt 8:00 -18:00, sobota 10:00 - 14:00
PONIŻEJ OFERTA SKLEPU W PRZYPADKOWEJ KOLEJNOŚCI,
jeżeli szukasz konkretnego produktu lub marki, typu pojazdu - skorzystaj z wyszukiwarki szczegółowej po lewej stronie ekranu.
Jeżeli masz kłopot z znalezieniem interesującego ciebie produktu, zadaj nam pytanie na e-mail.
Audi TT TT typ 8N 1998 - 2006
Price:

74,32 £




Mercedes W201 (190)

Price:

79,08 £




Mitsubishi Lancer
Price:

59,26 £




Volkswagen Transporter T3 / T25 / Vangagon
Price:

891,83 £




Volkswagen Transporter T3 / T25 / Vangagon

Price:

89,18 £




BMW Seria 3 \"3\" E30 1982-1991

Price:

148,64 £




Odzież / clothes / Kleidung
Price:

17,64 £




Fiat 125
Price:

58,46 £




BMW Seria 3 \"3\" E21 1975-1983
Price:

118,71 £




Subaru Impreza GH 2007-2011
Price:

455,82 £




Subaru Impreza GH 2007-2011
Price:

891,83 £




Subaru Impreza GH 2007-2011

Price:

198,18 £